Illustrations by Amy F. Levine
Published by Jewish Storyteller Press, 2017
Raleigh, North Carolina, U.S.A.
ISBN 978-0-9975334-1-5
$9.95
"From the moment I started reading, I was hooked by the stories and the history I was learning about this special holiday, as well as the culture and lifestyle found in the shtetls. Davis's stories are grand fun for reading aloud, and Amy Levine's black and white drawings work perfectly with each tale. . . . Chanukah Tales from Oykvetchnik is most highly recommended." —⁠Jack Magnus, Readers' Favorite.com (Read Review)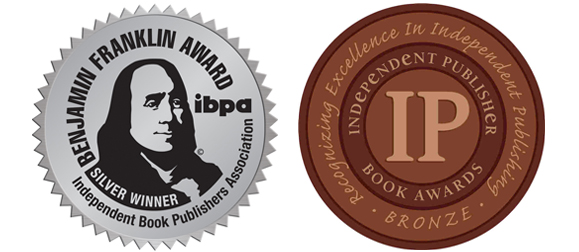 "A delightful journey into a historical culture communicated with entertaining events and sympathetic characters. I loved reading the book and plan to call it to the attention of colleagues and friends." —⁠IBPA Ben Franklin Awards
Celebrate the holiday of Chanukah, the Festival of Lights, with eight original short stories by Jewish storyteller Scott Hilton Davis.
Enjoy a fun-filled journey to Oykvetchnik, the tiny shtetl town in Eastern Europe where people complain a lot (except during Chanukah when they seem to be a little more charitable).
Meet Chaim the Chanukiyah, the nine-branched menorah, who feels out of place in his new home, Myzeleh the Mouse who helps a poor orphan boy find his true calling, Pinchas ben Mordechai who survives 25-years in the Tsar's army, Reb Shimon the Shammes who has lost the synagogue's big menorah, Channele the Rabbi's daughter who finally meets her besherter (her soul mate), and the kind-hearted Dovidl who fears the town's beggar may be the rightful owner of his family's new pawnshop menorah.
One for each night of the holiday, these sweet and poignant Chanukah stories will fill your heart with the light of Jewish history, culture, and values. As the candles burn low, spend a few minutes remembering the lives of our ancestors and how they joyfully celebrated their Jewish traditions. Chanukah Tales from Oykvetchnik is a storybook to be read each year as the chanukiyah comes off the shelf, dreidels start spinning, and the smells of freshly fried latkes waft through the house.
"This book was such a joy to read. The stories come wonderfully alive and the characters are so relate-able as they are told in the tradition of Yiddish storytelling. Magical and enchanting, we loved each story, character, message, and moral." —⁠Julie Miller
"This book was a delight! Mr. Davis captured the traditional life of Jews in a European shtetl in an authentic and fun way. . . . The book is emotionally touching, and children are sure to enjoy it!" —⁠Nathaniel Wyckoff, author of Yaakov the Pirate Hunter
Chanukah Tales from Oykvetchnik is available in paperback, hardcover, Kindle ebook, and audiobook. Buy online or special order from your favorite bookstore.