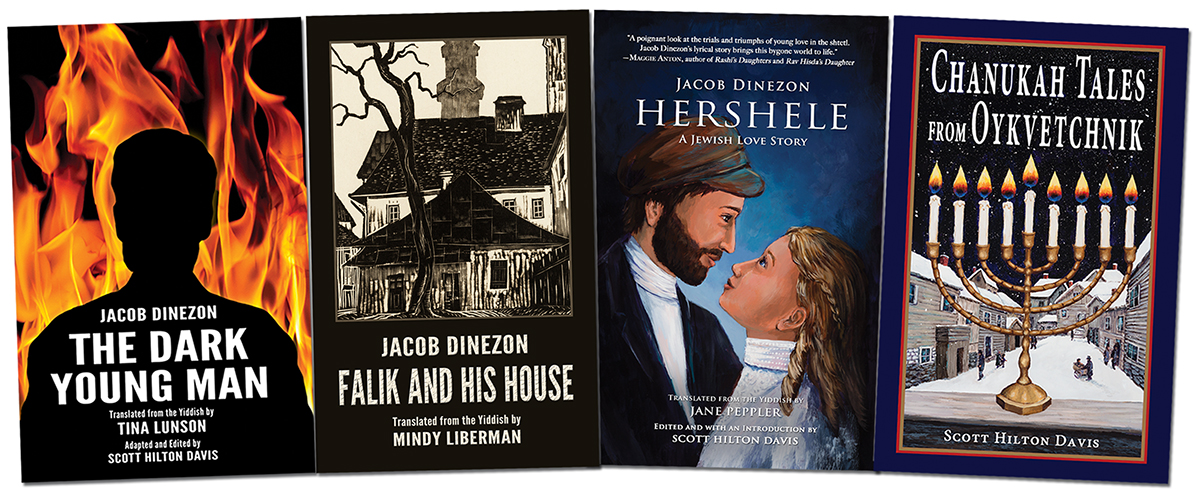 If you're looking for compelling Jewish fictional works that are certain to inspire discussion among the members of your book club or reading group, consider the following books from Jewish Storyteller Press:
Falik and His House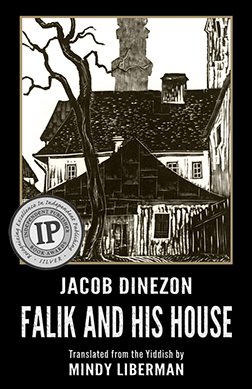 Silver Medal Winner, Independent Publisher Book Awards
"Dinezon's nov­el is a delight­ful and poignant read." —⁠Adina Applebaum, The Jewish Book Council
Falik the Tailor has fallen on hard times. His house, which he talks to like a brother, was once young and sturdy. Now in old age, it leans precariously, and the roof is leaking so badly it threatens to drown Falik, his wife, and their quarrelsome tenants.
To make matters worse, the richest man in town has purchased the property next door and is building a grand mansion that is blocking Falik's light. Now, his greedy new neighbor has turned his eye on Falik's house and has offered a significant sum to take it off his hands.
When Falik writes to his sons in America for financial help, they refuse and encourage him to take the rich man's offer and come live with them in their new home.
What will Falik do? Sell and sail away to America or stay and save his beloved house by binding himself to the town's unscrupulous loan shark?
Originally written in Yiddish in 1904 and translated for the first time into English by Mindy Liberman, Jacob Dinezon's Falik and His House offers a masterful tale of one man's stubborn determination to preserve his Jewish way of life in the Russian Empire at the turn of the twentieth century. A poignant, humorous, and life-affirming story of loyalty, love, and faith.
"Dinezon's tales are remarkable for their veracity and drama. He makes daily life in the shtetl feel tangible, and his characters express remarkably vivid emotional clarity. . . . One certainly need not be Jewish to enjoy Jacob Dinezon's stories." —⁠Charles S. Weinblatt, New York Journal of Books

The Dark Young Man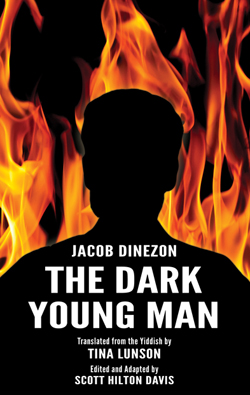 "Virtuous heroes and heroines, a delicious villain, and a web of melodramatic intrigue in a Jewish novel that remains historically important today." —⁠Ellyn Bache, author of The Art of Saying Goodbye
Jacob Dinezon's 19th-century blockbuster, The Dark Young Man, is considered the first bestselling novel in Yiddish. Translated for the first time into English by Tina Lunson, Jacob Dinezon's historical Jewish romance is set in the Russian Empire in the 1840s and weaves the bittersweet tale of Yosef, a poor but brilliant yeshiva student, who falls in love with Roza, the beautiful and charming daughter of a rich merchant. But the couple's bright horizon is clouded by the ruthless actions of Roza's brother-in-law, "the Dark Young Man," who plots to protect his power in the family by destroying the young lovers. The startling outcome made The Dark Young Man a runaway bestseller when it was first published in 1877.
Will Yosef and Roza's love prevail or will the Dark Young Man be triumphant? Jacob Dinezon's The Dark Young Man possesses all the intrigue and excitement of an Alexandre Dumas novel while providing a startling fictional account of mid-19th-century Jewish life, culture, and religion.
"Above all, The Dark Young Man is the story of a family—the lovers at its center and the forces that threaten to upend their happiness. As such it has a timeless quality, with themes as relevant now as they were 100 years ago. . . . It is well-suited to book club discussions and as a starting point for examining the lives of middle-class Jews in Russia in the 19th century. As an example of popular Yiddish literature, it's a fun and fast read, perfect for a relaxing Sabbath afternoon." —⁠Deborah Miller, blogger at Books and Blintzes

Hershele: A Jewish Love Story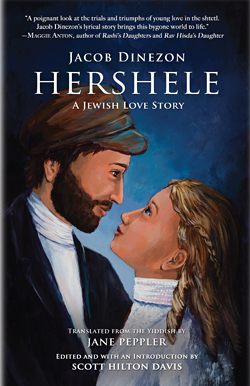 "A poignant look at the trials and triumphs of young love in the shtetl. Jacob Dinezon's lyrical story brings this bygone world to life." —⁠Maggie Anton, author of Rashi's Daughters
When Hershele, a poor but brilliant yeshiva student, is invited for a weekly charity meal by a rich widow, he comes face-to-face with Mirele, the widow's pretty, bright, and strong-willed daughter. As the two innocently come to know each other, they fall in love.
Are they "bashert"—soulmates destined to be together? Or will rigid class differences, shtetl politics, and a ruthless marriage broker tear them apart?
This bittersweet love story, written in 1891, provides a vivid and insightful exploration of our great-grandparents' lives in 19th-century Eastern Europe: how they lived, how they loved, and how they tried to remain faithful to their Jewish way of life in a dramatically changing world.
"Dinezon's tales are remarkable for their veracity and drama. He makes daily life in the shtetl feel tangible, and his characters express remarkably vivid emotional clarity. . . . One certainly need not be Jewish to enjoy Jacob Dinezon's stories." —⁠Association of Jewish Libraries Reviews

Chanukah Tales from Oykvetchnik
"Davis's stories are grand fun for reading aloud, and Amy Levine's black and white drawings work perfectly with each tale. . . . Chanukah Tales from Oykvetchnik is most highly recommended." —⁠Readers' Favorite.com
Celebrate the holiday of Chanukah with eight original short stories by Jewish storyteller Scott Hilton Davis. Enjoy a fun-filled journey to Oykvetchnik, the tiny shtetl town in Eastern Europe where people complain a lot.
Meet Chaim the Chanukiyah, the nine-branched menorah, who feels out of place in his new home, Myzeleh the Mouse who helps a poor orphan boy find his true calling, Pinchas ben Mordechai who survives twenty-five years in the Tsar's army, Reb Shimon the Shammes who has lost the synagogue's big menorah, Channele the Rabbi's daughter who finally meets her besherter (her soulmate), and the kind-hearted Dovidl who fears the town's beggar may be the rightful owner of his family's new pawnshop menorah.
Take a short break from the "serious reading" and reflect on how our ancestors joyfully celebrated their Jewish traditions. These sweet and heartwarming Chanukah stories will fill your heart with the light of Jewish history, culture, and values.
"This book was such a joy to read. The stories come wonderfully alive, and the characters are so relate-able. . . . Magical and enchanting, we loved each story, character, message, and moral." —⁠Julie Miller